Aldinga artist Tangerine Meg goes pear-shaped for SALA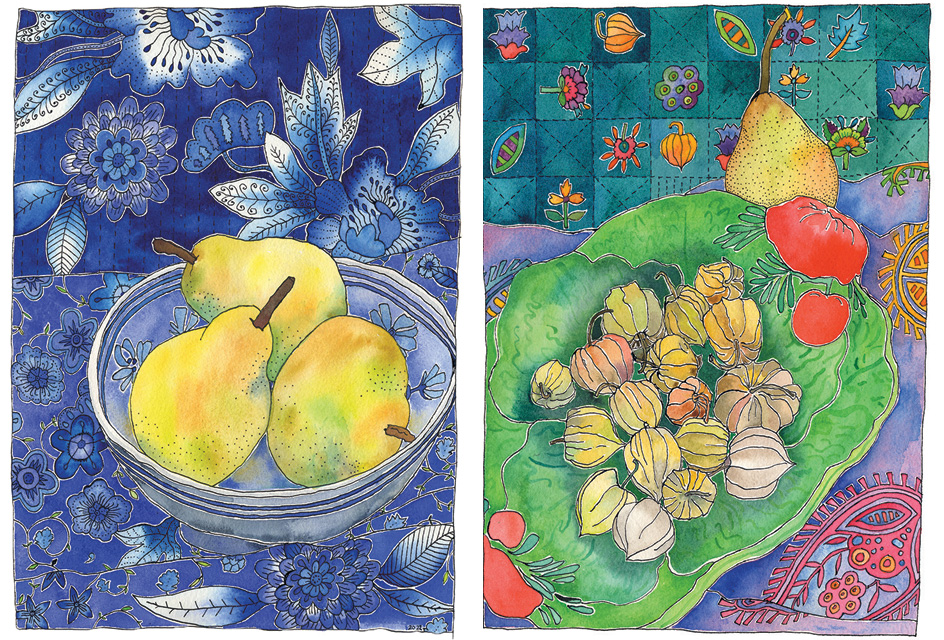 Pear Shaped – And other glimpses from a lock down studio – is a new exhibition by local artist Tangerine Meg, presented as part of the SALA Festival at the Mockingbird Lounge at Glenelg South.
You can read all about the exhibition on Meg's website at Pear Shaped. And other glimpses from a lock down studio. – Tangerine Meg or check out the SALA program at South Australian Living Artists Festival (salafestival.com)
We asked Meg the obvious question: Why Pear Shaped? Here's her response.
"You'll have noticed I paint quite a lot of pears in my still lifes! Concurrently, in the past couple of years the world has gone somewhat 'pear-shaped' – disarray from fire, flood, pandemic and more…
"Personally, I don't adore the term 'pear shaped' as it seems disrespectful to pears (which are awesome). I guess the implication is that you were going for a precise circle shape and it went awry. However, it was interesting to me to reference pears (the fruit) and pear-shaped (the unwanted type) for the title of my exhibition, to find some acceptance in beautiful nourishment and chaos both existing at the same time.
"Even though – or perhaps especially when – things have gone pear-shaped (in the unwanted way), humans need moments of nourishment to refill our inner cups. It's one of the reasons we need art!"
Exhibition details
Venue Mockingbird Lounge, 68 Broadway, Glenelg South, South Australia.
Phone 08 8294 3398
Exhibition Dates August 5 – September 1.
Launch August 5, 5-8pm – save the date to see the pics (and maybe even me) in real life!
Open 7 Days, 10am – 4pm
About Author